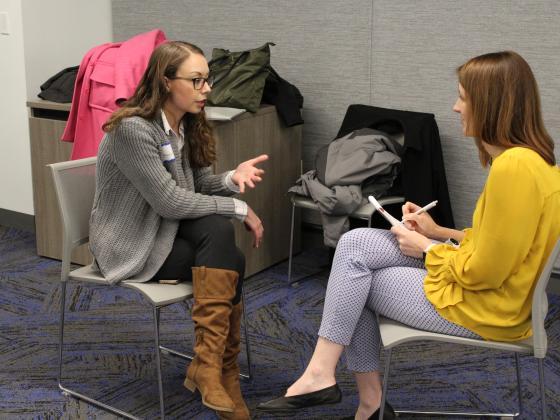 Apply public policy principles within your field
Gain practical skills to enhance your major
Develop an understanding of how public policy impacts the world around you, and gain practical skills to study, use, and assess public policies. The public policy minor can complement any major by enhancing your ability to analyze information, communicate concisely, and make ethical decisions.
Minor Prerequisite
ECO 201 Principles of Economics I (3)
Minor Requirements
PPL 201 Introduction to Public Policy (3)
PPL 301 Economics of Public Policy (3)
PPL 302 Political Context of Public Policy (3)
PPL 303 Public Service Organizations (3)
Minor Electives
Select two courses from the following:
PPL 251 Equity in Public Policy (3)
PPL 304 Public and Non-Profit Finance (3)
PPL 306 Ethics and Civic Leadership (3)
PPL 307 Diplomacy and Leadership (3)
PPL 405 Program Evaluation for Public/Nonprofit Orgs (3)
PPL 421 Cross Cultural Negotiation (3)
PPL 575  Education Finance and Policy (3)
PPL 583 Tax Policy (3)
PPL 584 Environmental Policy (3)
Total hours required for minor: 21
Ready to add the minor?
Current UK students can add the public policy minor any time in myUK. Incoming students can add the minor after their BBNO.