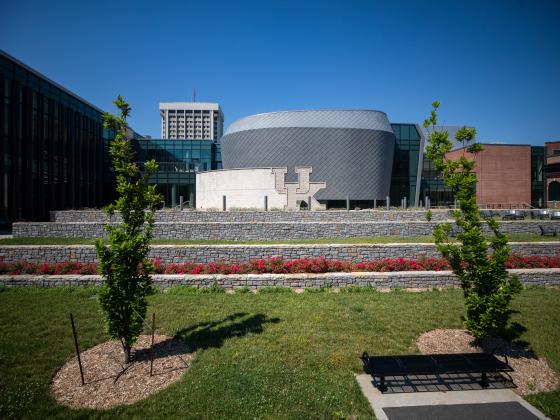 Accredited Top 30 program
Masters in Public Administration
Traditional In-Person and Online
Become a leader in policy change
Join one of US News and World Report's Top 30 MPA programs!  The Martin School trains professionals to work in non-profits, government agencies, non-governmental agencies and the political sphere, building on strong foundations in management, finance and analysis.  The Masters in Public Administration offers students the analytical, communication and organizational tools to implement policy to address complex social, economic and political issues.
Pre-requisites
Microeconomics course (ECO 201 or equivalent) 
One quantitative course (MA 109 or equivalent)
One statistics course (STA 210 or higher)
Students without these courses can take them their first semester in the program. They will not prevent you from being admitted.
Curriculum
40 hours including policy core
area of concentration (electives)
internship or equivalent experience (PA 711)
a capstone (PA 681)
State, city and local government.
Policy Core Suggested Sequence for full time students
FALL START
Fall Year 1: PA 621, PA 631, PA 651, PA 691
Spring Year 1: PA 622, PA 602, PA 652
Fall Year 2: PA 623, PA 642
Spring Year 2: PA 681
SPRING START
Spring 1: PA 602, PA 652
Fall 1: PA 621, PA 651, PA 631, PA 691
Spring 2: PA 622
Fall 2: PA 623, PA 642
Spring 3: PA 681
What is Policy Core?
Our students help companies bridge the gap to the public sector.
International MPA Students
There are special conditions for international students.  
Does the Martin School have funding available for MPA or MPP? 
Our funding is highly competitive and very limited for international students. 

 
Can the Martin School waive the application fee?
We do not have any fee waivers available for fall 23.

 
If my instruction was in English, how do I get a TOEFL/IELTS waiver?
Once you apply, your institution should email the appropriate Graduate School admissions officer with proof of English instruction
What is the minimum GPA for a Master's degree?
Fall applications:
February 15: Deadline to apply and be considered for funding.
March 15: Notification letters regarding financial support sent out for fall semester
April 15: Deadline for international students to apply
One month prior to classes starting (fall): deadline for domestic students to apply
Spring applications: 
September 15: Deadline for International students to apply for spring
October 1: Deadline for masters students to apply and be considered for funding
One month prior to classes starting (spring): deadline for domestic students to apply
Starting your Master's Degree
Transcripts
Two letters of recommendation
Personal statement (indicate your public service background and why you want to obtain an MPA)
CV or resume
TOEFL/IELTS for international students
Residential master's students who want to be considered for funded positions must also submit a Funding Interest Form with their application for admission.  Please note: you do not need to attach this to your admission application; just submit the form directly to us via this link
Contact Graduate Student Affairs