The Martin School's 37-hour MPP is designed for students considering a career in policy research or pursuing a PhD; it overlaps in some ways with the MPA, but emphasizes data analysis and evaluation. An MPP can help develop the competencies needed to address complex policy questions via quantitative analysis within all levels of government and nonprofits. This program also builds a foundation for students wishing to pursue a Ph.D. in Public Policy and Administration.
The MPP program is taught by Martin School's core faculty members and adjunct faculty members, with additional electives being offered by joint faculty members from various departments on campus. The program is classroom-based and conducted on the University of Kentucky's main campus in Lexington. Courses are offered in the late afternoon and evening, allowing for part-time work during the program.  Please contact our Director of Graduate Studies, Dr. Bill Hoyt, with any questions.
Prerequisites
In preparation for the program, students should have taken an intermediate microeconomics, calculus (MA 123 at UK), and statistics. It is possible to take statistics concurrently in the first semester of MPP coursework, but it will not count towards the MPP degree.
Four Components
The MPP curriculum consists of four major components:
 the policy core
an area of concentration,
an internship or equivalent experience, and a
capstone project
Area of Concentration
The area of concentration consists of two related courses that apply the concepts of the policy core to a particular subject or policy area. The following areas of concentration are common among MPP students.
Non-Profit Management
Public Financial Management
Policy Analysis
Social Policy 
In consultation with the DGS, students can create their own concentrations with relevant courses from other departments.
All students take 28 hours of policy core courses. The core provides the analytic and conceptual foundations necessary for successful entry into and advancement within public and nonprofit agencies. The core covers the areas of economics, finance, budgeting, management, statistics, research methods, policy formulation, and policy analysis.
Marina Byrd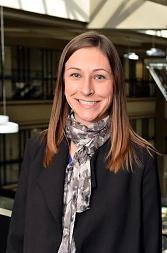 Important Dates
January 15: Martin School application deadline to be considered for funding
March 15: Martin School notification letters regarding financial support sent out for fall semester
April 15: Graduate School deadline for international applications for fall semester
One month prior to classes starting (fall): Deadline for domestic students to apply
Starting your Master's Degree
Transcripts
Two letters of recommendation
Personal statement (indicate your public service background and why you want to obtain an MPA)
CV or resume
TOEFL/IELTS for international students
Residential master's students who want to be considered for funded positions must also submit a Funding Interest Form with their application for admission.  Please note: you do not need to attach this to your admission application; just submit the form directly to us via this link
Contact Graduate Student Affairs